---
MarketplaceXe is free for all our customers
Extend your account functionality with a single click.

You can find templates that will set up, i.e., tracking of social media traffic, plugins, modules, or even apps.
---
MarketplaceXe is easy to use extensions marketplace for HubXe customers.
HubXe is a growing ecosystem of extensions for your business. You can install all of them for free with a single click of a button.
---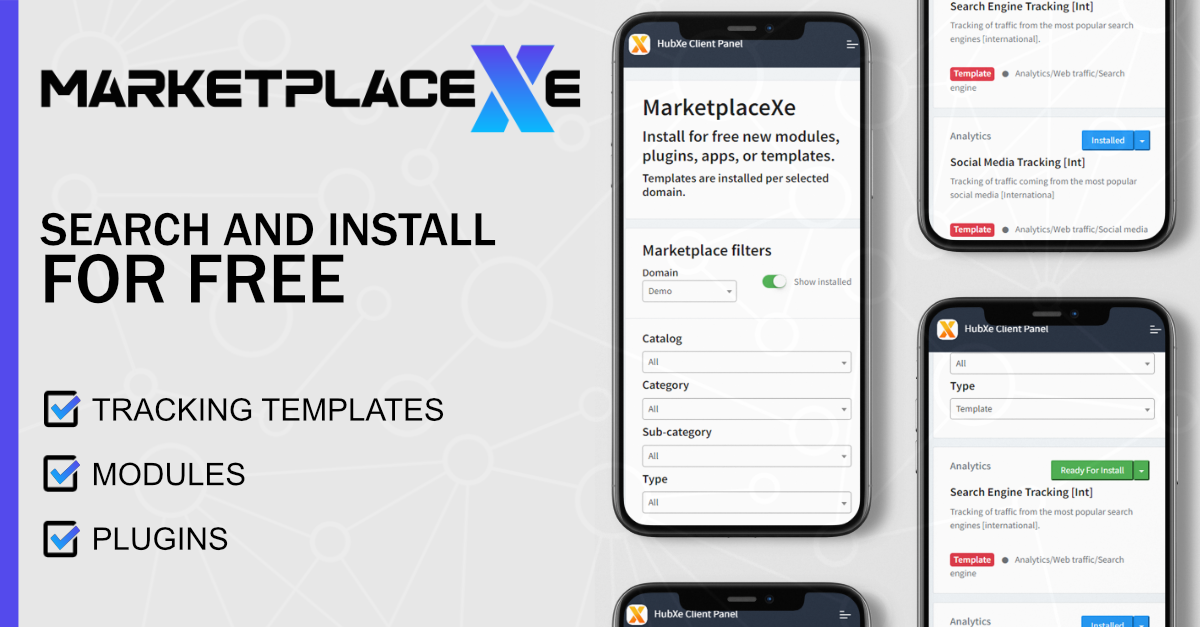 Tracking templates
Install quickly an advanced tracking system for popular traffic sources (social media, search engines, e-commerce, etc.)
Applications
It is like getting data from an analyst working 24/7 learning about your customers and sales flow to give you the best data and recommendations.
Behavior & form based
You can set up what behavior triggers what stage in your sales pipeline. We also support advanced web form tracking.
Create a free trial account now
.
---
Try HubXe for 21 days.