AdScore® AI
Unveil High-Value Campaigns with 800+ Data Points, Optimizing Business Growth.
AdScore - the ultimate game changer!
Transform your advertising game with AdScore.
Discover your AI marketing mastermind with AdScore!
Effortlessly assess traffic, conversions, sales, and landing pages, as our intelligent system
uncovers the most effective advertising campaigns and channels tailored to your business's success.
Step 01
Install our tracking code
Boost your online business with HubXe! Our powerful analytics tool works just like Google Analytics - all you need to do is install a tracking code on your website.

Once installed, our advanced AI technology will immediately start tracking your website traffic and analyzing user behavior, actions, and conversions to give you deep insights into your customers.

So why wait? Sign up now and take your online business to the next level with HubXe!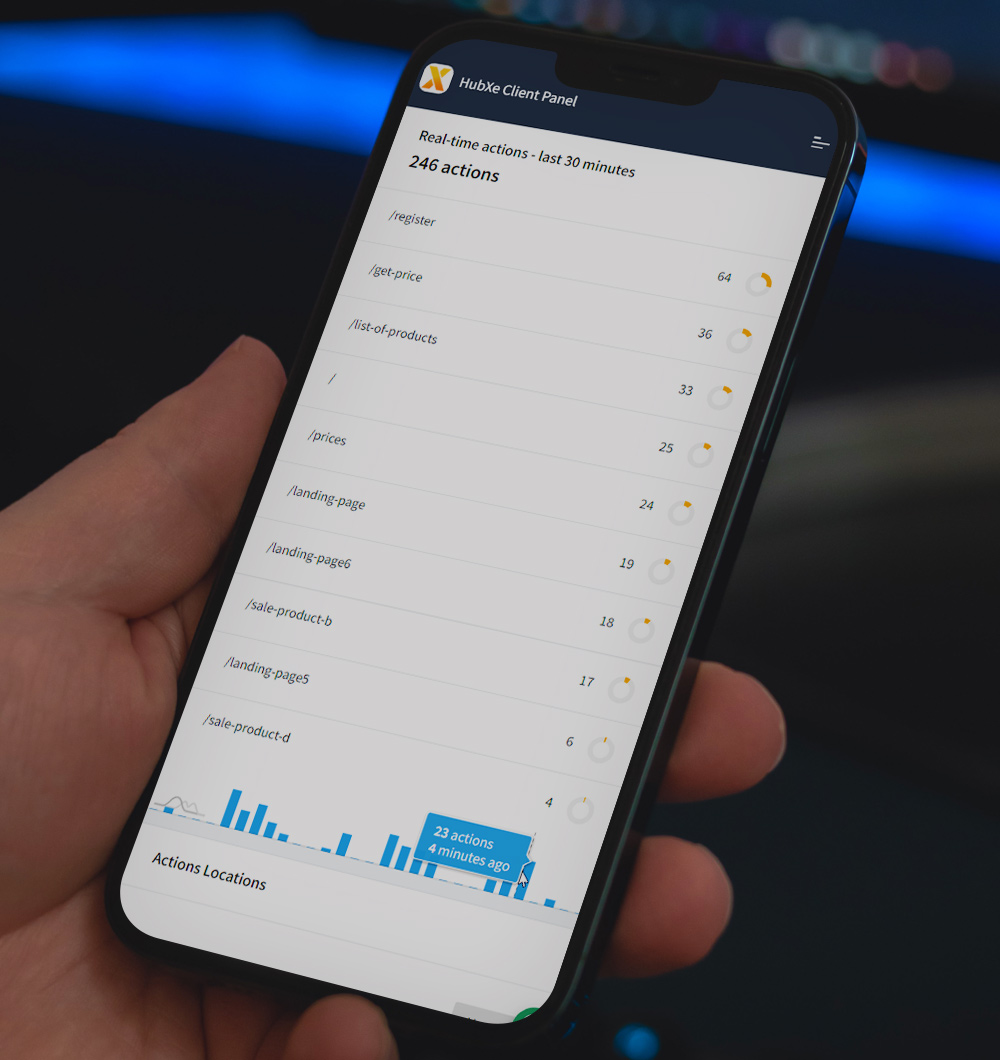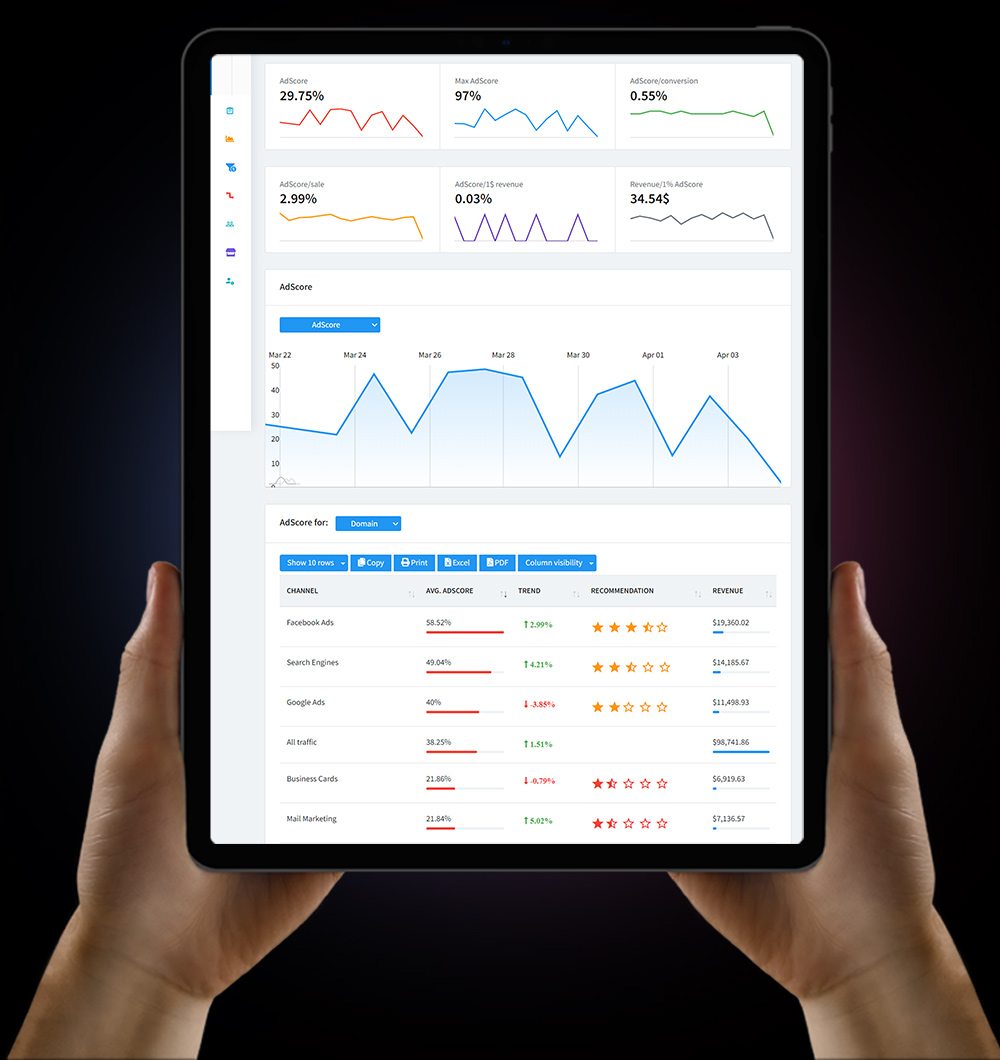 Step 02
Transforming your website's traffic into profits has never been easier with AdScore AI.

From the moment visitors arrive, our powerful AI begins working instantly to analyze each campaign and channel, providing you with daily scores that identify the most profitable and promising opportunities for your business.

Don't waste time and money on ineffective marketing strategies. Let AdScore AI help you achieve maximum ROI with ease.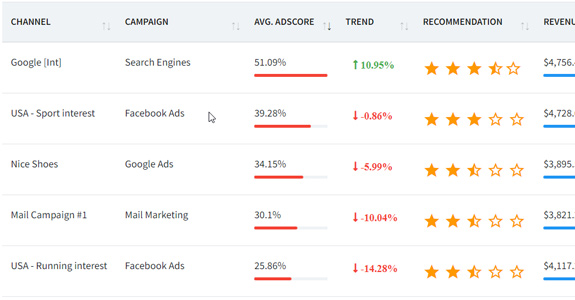 Step 03
With the actionable insights provided by our AdScore AI, you can quickly improve revenue and eliminate wasted ad spend on underperforming ads.

Don't wait to take control of your advertising strategy and see real results today.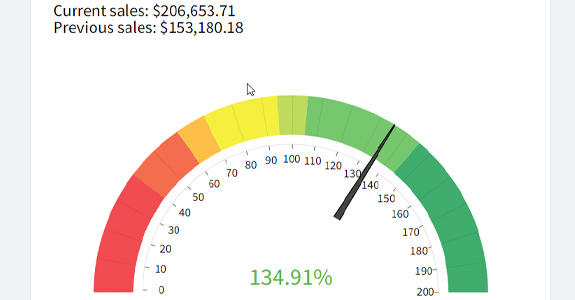 Unleash the Power of AI to Drive Business Success
Revolutionize Your Marketing Strategy with AdScore:
With AdScore, effortlessly assess your traffic, conversions, sales, and landing pages, gaining valuable insights to optimize your marketing efforts. Our intelligent system is designed to adapt to your business's specific requirements, delivering a personalized approach to maximize your ROI.

No longer will you need to rely on trial and error or tedious data analysis to fine-tune your advertising strategy. AdScore empowers you with real-time analytics and smart recommendations, allowing you to outperform competitors and capture the attention of your target audience.

Don't miss out on the opportunity to unlock your business's true potential. Harness the power of AdScore and discover your AI marketing mastermind today!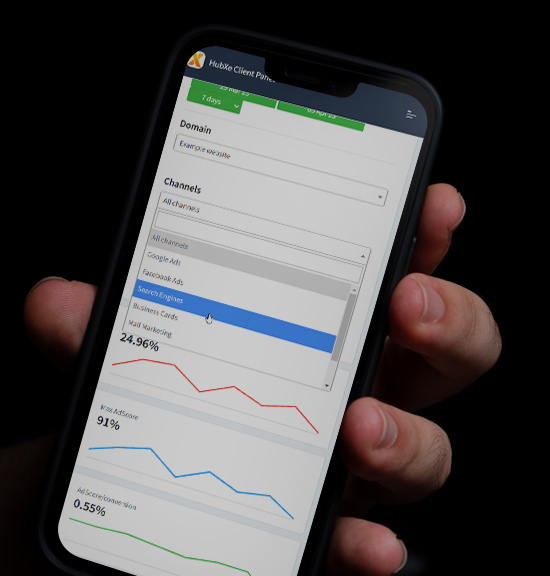 Start tracking your traffic within 5 minutes.
Create your free trial account Today, and install the HubXe tracking code on your website with just a few clicks.