Are you ready to take your advertising to the next level?
Are you tired of advertising campaigns that drain your budget without producing significant results?

Say hello to HubXe - the ultimate solution for your advertising needs! Our cutting-edge tool is tailor-made to help you unlock the most lucrative advertising strategies for your business.

With HubXe, you can reduce your advertising costs while increasing your overall performance, resulting in dramatic profit growth. Don't settle for mediocre results - upgrade to HubXe today and take your business to the next level!
What we can do for you
Maximizing Profit: Increase Revenue and Cut Ad Costs
Business owners can easily identify their top-performing advertising channels and eliminate underperforming
ones using our cutting-edge AI-supported technologies. This will help increase your conversions and optimize
your marketing strategy.
HubXe is user-friendly, yet a powerful tool for marketers, that monitors everything consistently.
Boost your earnings by concentrating on effective campaigns, with our assistance.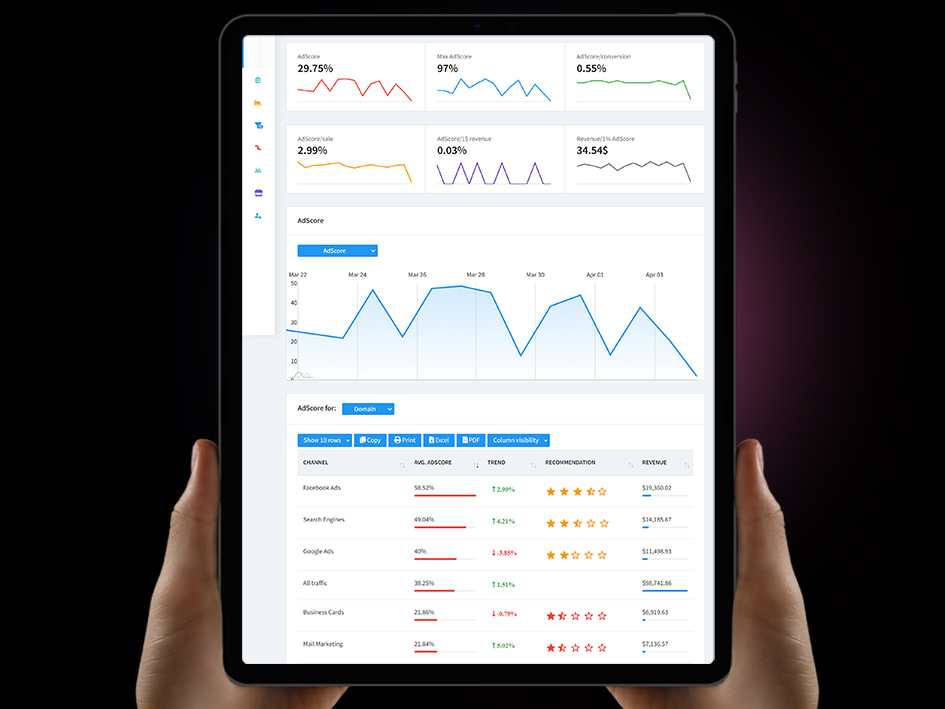 What is HubXe?
Boost your revenue and conversions while reducing advertising waste with HubXe. Our next-generation platform offers innovative tools, including proprietary web tracking technology and AI-assisted metrics. Designed for anyone to use, integrate multiple tools into a single powerhouse platform and focus on growing your business.
- Boost your conversion rates with our exclusive web tracking tech.
- AI-assisted metrics that matter to you
- Easy to use and designed for anyone, so you can focus on your business
- Benefit from integrating multiple tools into a single powerhouse platform
Start tracking your traffic within 5 minutes.
Create your free trial account Today, and install the HubXe tracking code on your website with just a few clicks.